Frack Hero Metallica HQ Theme 1.00:
History:
Frack Hero Metallica Theme 1.00:
http://www16.zippyshare.com/v/95046409/file.html
I've made a short video preview in 720 p of my mod showing the instruments and characters selection menus:
Here's a video preview of in game play:
The state bar under the frets is from Fatdog ( I felt in love with his work, I have to ask him the permission to use this one in the public release but as it uses it in Phase shift i don't think he want to
see it used elsewhere so it will probably not be included.)
As you can see almost everything is custom in this mod.
The multiplier uses the real band instruments and when you uses the starpower you'll have the skull and the dedicated instruments of the band.
x2 Robert Trujillo - x4 Lars Ulrich - x6 Kirk Hammett - x8 James Hetfield.
Some little things needs a little more polish like starpower color and neck, menus enhancements..
I give you
THE FIRST ANIMATED FOFIX NECK (GUITAR PART)
to try
(the result is very nice but don't render as well in the videos due to 30fps capture).
Frack Hero Metallica HQ players (18 custom avatars 16/9):
Quality Preview:
http://www7.zippyshare.com/v/6123292/file.html
Put them in: "FoFiX\data\users\players"
203 HQ 16/9 Stages from Metallica - Orgullo, Passion Y Gloria :
http://www59.zippyshare.com/v/34259990/file.html
"Strings instead of chains" alternative "center_lines.png":
And Fixed Tails (the olds ones sucks),
delete the tails folder and use this one instead:
http://www6.zippyshare.com/v/31041788/file.html
Rosewood Necks with Metallica inlays (Aluminium, clear Wood, Celluloid and Gold)
some inlays are taken from the Kirk Hammett or James Hetfield guitars..
Choose your favorite from those
62 HQ Necks
(1024x512 and individual links ):
(Included a Default and Random necks for the FHM theme)
http://s143.photobucket.com/albums/r151/Frack2/Frack%20Hero%20Metallica/Rosewood%20Necks/?start=all
Quality Preview (rosewood with clear Wood inlay):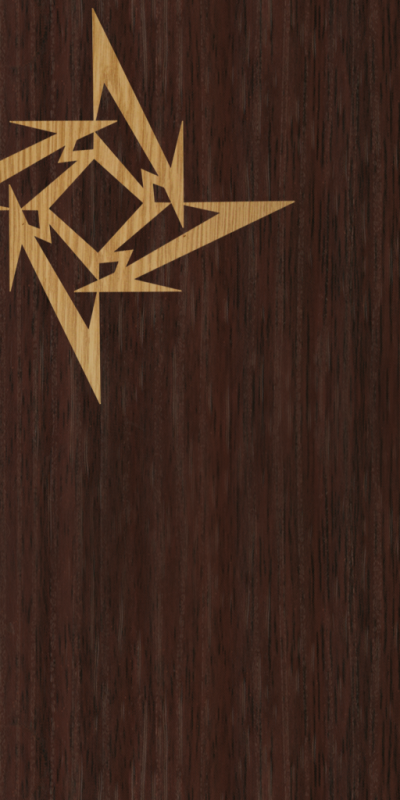 I've made HQ Custom Sounds For the Theme:
Delete your old sounds folder (in: FoFiX\data\themes\Frack Hero Metallica\sounds) and use this one instead:
http://www23.zippyshare.com/v/9271339/file.html
This includes real Metallica sounds...